Athletes sign off for college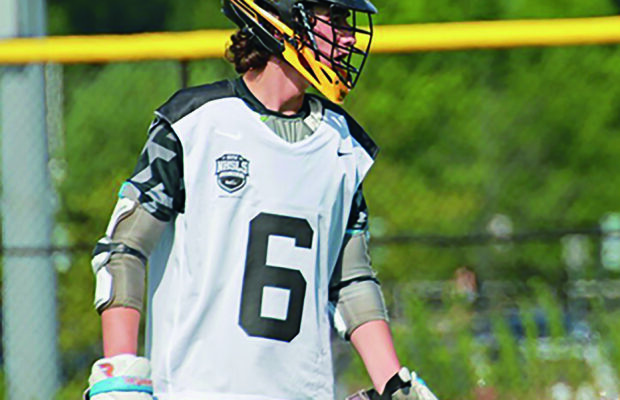 For many high school athletes, years of hard work and dedication lead up to one thing: being committed to play their sport in college. For these students, it was never a question of if they were going to play a sport in college, it was always where. Some of these talented athletes attend NPHS and have decided to take the next step in their athletic career by committing to a college. 
Daniella Guyette, junior, has been playing lacrosse for six years. "I truly love how competitive everyone is and how I'm able to test myself constantly against the best players," Guyette said.
Guyette has made the decision to bring her passion for lacrosse with her to college at Syracuse University after she graduates in 2022. Guyette decided she wanted to attend the university for its forensics major and prestigious lacrosse program. Continuing practice and improving on skills has definitely been a challenge for athletes of all sports due to the closure of gym facilities. "The hardest thing right now is not being able to practice as much as well as not being able to go to the tournaments to help my other teammates get recruited," Guyette said.
Cade Vitto is a senior who made the decision to attend Colorado Mesa University while continuing his lacrosse career. "I wanted to go because it has a really good program for the two majors I am deciding between…I am a big outdoors guy and the surrounding area of CMU has a ton to offer," Vitto said. Vitto's favorite part of the game is its fast tempo and getting to play with his friends. The hardest part for Vitto was not being able to play lacrosse at school, although he is still holding out hope for a season this year. "I am really hoping we still get a high school season especially since it is my senior year. High school games have been my favorite experience in lacrosse," Vitto said.
When Ruby Cota, senior, realized she could not live without playing softball, she committed to Adams State University in Colorado. She chose this university because of her love of the Colorado weather and its kinesiology. For Cota, the hardest part about being an athlete during COVID-19 is not being able to practice as much. "Any athlete, committed or not, would miss practices and games if they got taken away for a long period of time," Cota said. Her advice to younger athletes interested in playing in college is to never give up. "It's never too late to start the process. It's never too late to put in the hard work. It's never too late to change your future," Cota said.