ChiPs for Kids donates toys to children in need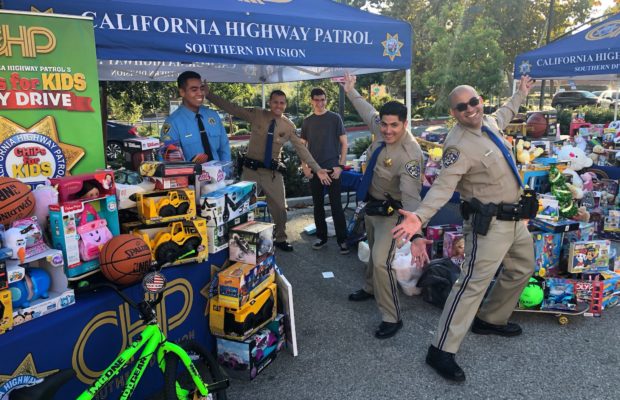 Toy cars roar excitedly in their packages. Dolls wave warmly from their boxes, rocking glitzy dresses and silky hair. Coloring sets with every shade of paint, marker, and crayon imaginable wait patiently for a place to call home during the holiday season. These shiny toys will not have to search much further, though, as they will be given to worthy families soon.
On December 13th from 11 a.m. to 6 p.m., California Highway Patrol, coined CHiPs For Kids for the holidays, held a toy drive out front of Walgreens in Thousand Oaks for the holiday season. The drive was centered around less fortunate kids and teens, and new, unwrapped toy donations were collected throughout the day.
Ryan Ayers, CHP Moorpark officer, helped collect toy donations during the day. "The drive originally started in LA County in 1988," he said. CHP has been touring local areas ever since to help collect toys; their stops this year, after Thousand Oaks, included Knotts Berry Farm and Citadel Outlets.
The turnout of toys is set to be even bigger than last year's. "Last year we collected over 91,000 toys, and this year our goal is over 100,000," Ayers said. "Today, there's over 4,900 toys in the parking lot already."
The toys need somewhere to go after all the fun of the toy drive itself is done, and Ayers knows just the place. "The toys are distributed to local charities in the LA and Ventura county area, and each CHP local office gets allocated a certain number of toys for families to come and pick up."
With all the colorful donations lining the parking lot of Walgreens, Ayers recalls the original reason for the toy drive. "To help the local community and the surrounding areas for kids who are underprivileged… to help them have a better Christmas."