International Day inspires global awareness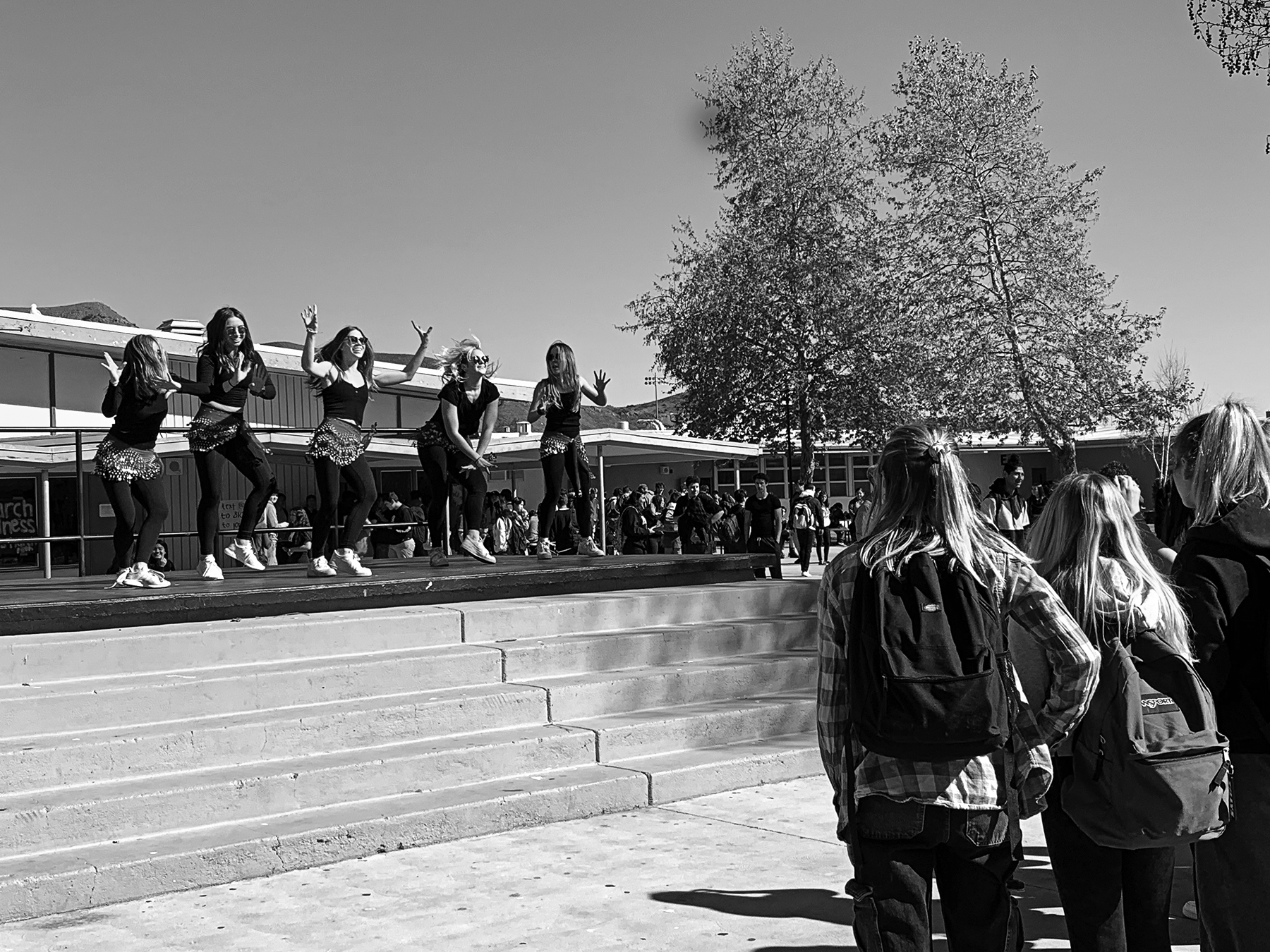 Every year, the IB program works hard to put on a week of cultural appreciation, culminating in International Day. This year, the students did everything from hosting dances from cultures all around the world to decorating the campus, all leading to the celebration at lunch today, where clubs are selling food from all around the world. 
"International Day is a time to celebrate the rich cultural diversity we have on campus as well as a time to bring awareness of global issues," said Debbie Dogancay, IB coordinator. "The message [is] that we are better together," Riya Hundal, junior, added.
"My goal is that students here have more of an intersectional view of the world after International Day," Gus Gress, junior, said. "This is something our teachers care about, and they've been really pushing us to be involved in. I really appreciate knowing that a lot of our teachers here on campus also understand the concept of intersectionality, global awareness and global mindedness."
While many staff and faculty provide support, International Day is primarily driven by students.  "This is a campus-wide event that is intended to bring all NPHS groups, clubs, and classes together with a common goal," said Dogancay. "All groups are welcome to participate in ways that promote the spirit of internationalism and global awareness."
Beginning with Europe and Australia Day on Monday, the students organized playlists of popular European music to play at lunch. On Tuesday, Asia Day, two Bollywood routines were performed in the quad during nutrition by IB Dance and the trend of international music, specifically Asian music, continued at lunch. On Africa Day, traditional West African dances were performed on Wednesday by the IB dance class. Finally, on Thursday, Americas Day, IB dancers performed Hula and Latin dance routines. Later at lunch, international music of the Americas played in the quad alongside breakdancing performances.
"I have a passion for dance and I want students at NPHS to enjoy and learn about other cultures," said Hundal, who coordinated the dances leading up to Friday. "[I hope they] teach people to appreciate what other nationalities and cultures have to offer. I love that we as a school can come together to celebrate different cultures."
Today, International Day, the quad is strung with flags, posters and positive messages about unity and internationalism. During third period, there was a trivia contest, and a special International Day PTV episode. Like the other days of the week leading up to Friday, music will be playing in the quad during lunch with emcees, as well as booths ranging from cultural food sales by clubs and interest groups, to a live demonstration of the European art of fencing by our Fencing Club.
"It's important to have an understanding of the world and other groups of people outside of our small little suburban region here," Gress said. "I think it's really important for all of our clubs on campus to realize how the work they're doing might impact the world on a global scale."