2020-2021 Staff
 Manas Khatore (12) // Co-Editor-in-Chief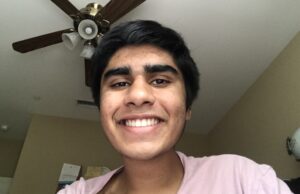 Whether it be through words or Instagram posts, at school or in the community, Manas Khatore, senior, is always ready to take action. Even when he is just staying in his room with a laptop, Khatore has been an active member of the Panther Prowler and Mock Trial, and also a loyal subscriber of New York Times cooking videos. However, apart from his usual activities, Khatore has also found himself a new role as outreach lead of Ventura County Justice in the Classroom. "A lot of people have been thinking about racial justice and talking about it in different ways and we need that conversation right now," Khatore said. Writing has always been a powerful tool for Khatore. At the beginning of sophomore year, Khatore took his opportunity to join the Prowler. "I thought it would be something really interesting to do, to write about my passions and educate my peers," Khatore said. Now, going into his senior year and third year on Prowler, Khatore is co-editor-in-chief of the Prowler and an active contributor to LA Times HS Insider. "I hope that the Prowler will continue to report on timely issues that are affecting our community, which is especially needed right now," Khatore said.
 Jessica Zhou (12) // Co-Editor-in-Chief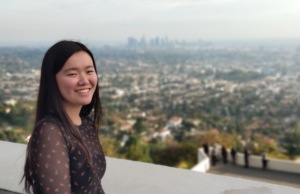 Jessica Zhou, senior, did not consider herself a writer for a long time. "I never started out loving to write. Writing was something that was always really scary to me," she said. Zhou lived in China for five years before the start of high school and was not confident in her English skills until she met her freshman year English teacher, the late Mrs. Sanders. "Joining Prowler was something I never imagined until [Sanders] called me up to her desk and said, 'I think that you would be a really good fit for our school newspaper.'" Aside from being a talented journalist, Zhou is also a self-proclaimed "science whiz." She volunteers at Los Robles Hospital and is involved with the Ventura County Medical Post. "I'm not sure what I want to do in the future but medical research is something I've always looked into," she said. Even though her final year of high school is not starting out the way she expected, she's excited to see what she can make out if it while socially distanced. "I'm excited to see how the Prowler turns out with our new staff and returning members. I think it'll be a great year," Zhou said.
Cynthia Gao (12) // Managing Editor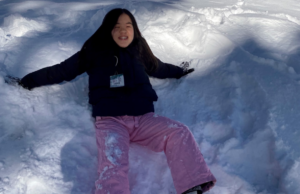 Cynthia Gao, senior, enjoys reading in her spare time, especially fantasy and historical fiction. She also enjoys Kristen Hannah, the author of "Nightingale." They spend time as a family traveling to South Carolina, and attending to the garden of wild bok choy, as well as other vegetables in her backyard. "Whenever my grandpa comes, he likes to plant a bunch of vegetables in our yard because he grew up on a farm when I was little. When he's gone I like to take care of the vegetables because it makes me happy to grow things. I just planted cucumbers and basil and tomatoes," Gao said. Two years ago, Gao started a friendship bracelet business, where she designs, makes and sells bracelets on Etsy, through her handle, "KnottedCA." Whatever revenue she makes she donates to the Super Joey Foundation, which is an organization that supports "families in the USA that are affected by childhood cancer." "Initially when we started, all we knew is that we wanted to support a charity org that helped kids. At first, we chose Save the Children, but we quickly realized that we wouldn't be able to make as much of a big impact. So I attended the Super Joey charity gala, and they are a local charity org. I was really touched by the charity gala, and we decided it would be a lot more meaningful because it would make a tangible difference," Gao said. She's spending her senior year as the managing editor for the Panther Prowler newspaper to ensure that the people can access the articles virtually and to create enough revenue where we can print the newspaper later on in the year. Gao hopes to go to college out of state, but if that is not in the cards, a UC will do.
Sera Mohammed (12) // Staff Writer, Photographer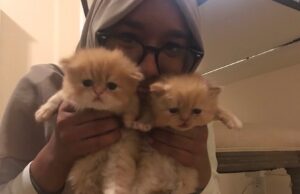 Sera Mohammed, senior, is a self-described "worrier" who loves baking, boba, fries and her family of five: her parents, a 20 year old sister, younger nine year old brother and one-and-a-half year old sister. Recently, in an endeavor that combined two of her loves, Mohammed made a tart for her older sister's birthday, and a creme brulee for her brother's, both from scratch. As for her youngest sister, she's already making some baking plans. "Her birthday is in a month, so maybe I'll make a tiny cake for her to eat." Mohammed has spent her past three years in high school volunteering for the Los Robles hospital in the maternity ward, called "the mother-baby station," working as a basketball referee and being a witness in our Mock Trial program. "I've been a witness for two years now," she said. With high hopes for tryouts this year, Mohammed hopes to get on the Gold team, Mock Trial's version of a "varsity" team. In her first year on the Prowler staff, working as a photographer, writer, and Instagram committee member, Mohammed is having fun. "Everyone is super nice, very welcoming," Mohammed said. "It's easy to talk to everyone and I feel like it's way less stressful than I thought it would be."
 Reese Kelem (11) // Chief Photographer, Front Cover Editor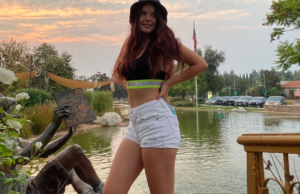 Reese Kelem, junior, has picked up a new hobby – gardening. She really loves all of her new plants and currently has around fifteen in her bedroom. Her favorite one is a succulent called a lithops, which is a succulent native to southern Africa that looks like a bunch of small stones. She also really likes her golden pothos plant which hangs from her bedroom ceiling. Aside from gardening, Kelem also sells homemade earrings on an app called Depop, which is a social shopping app based in London, England. "They're kind of just like funky earrings, they're not like the stereotypical ones. They're ones like, 'oh, there's dinosaurs' or 'there's little paint palettes', or Shopkins or frogs. I have all sorts of fun objects [and I] just think it's unique and different. And I really like making them." Once we are able to get back to campus Kelem is eager to get back to another hobby of hers, volleyball. Before the COVID-19 crisis she would "go to practice after school and go to games and that was really fun for me. That's a good energy. And then I will usually just hang out with my friends." Overall our new chief photographer is excited to kick off the new year and wants to make the covers of the Prowler look "the coolest as possible."
 Adalia Luo (11) // DPS Editor, Online Editor, Copy Editor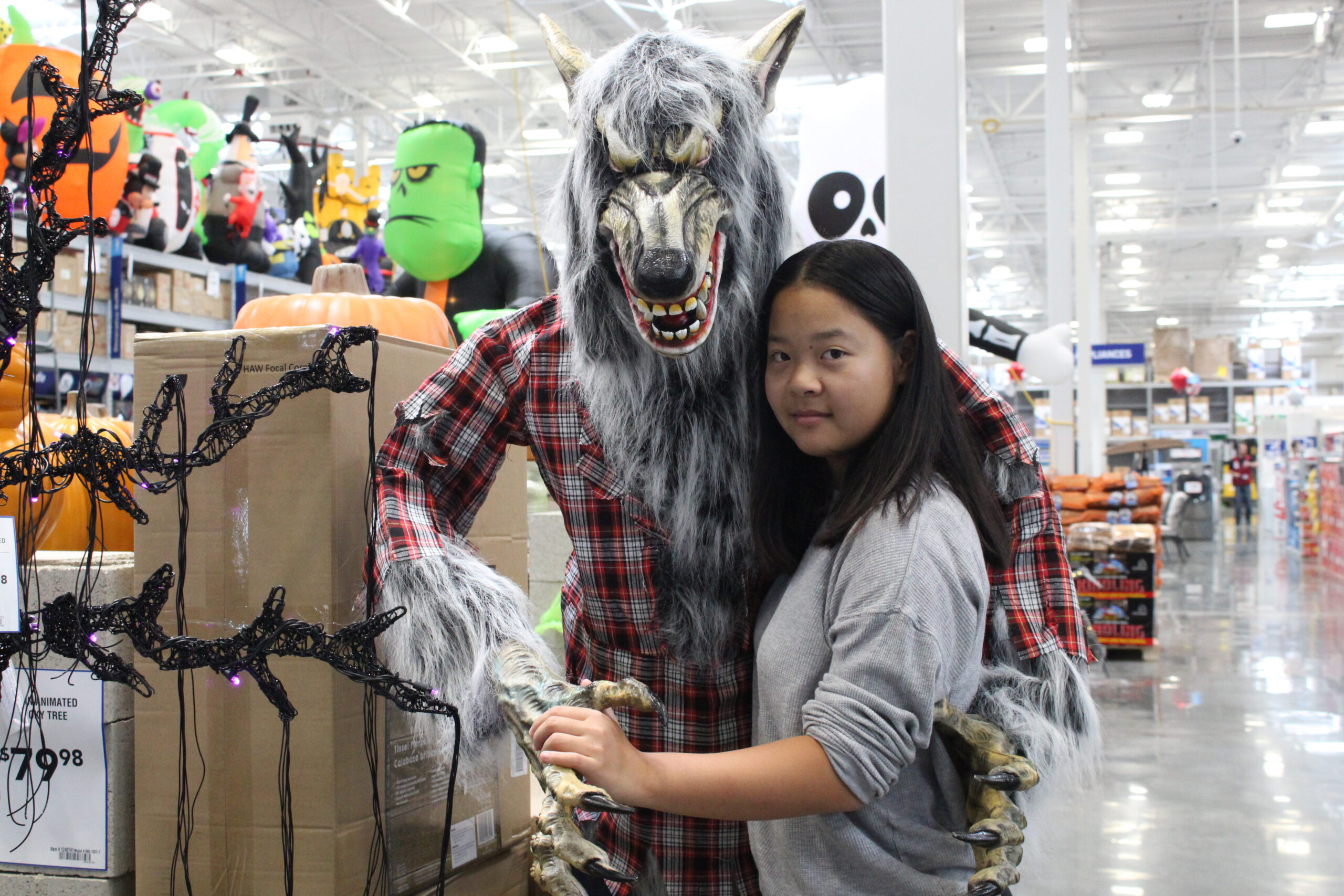 Adalia Luo, junior, enjoys playing music, listening to music and baking in her spare time, though she feels that "capitalism doesn't give you that much room to have hobbies." She plays an assortment of instruments, including piano, guitar, violin and trumpet. Although she plays so many, she doesn't compete and does it purely for the pleasure of it. However, she often plays the piano for her friends at parties and the like. "One time I actually was practicing on my friends grand and she didn't tell me her parents were throwing a party and I ended up just playing for all their guests." In addition to playing these various instruments, she has been learning to sing as well. Over quarantine, Luo has been passing the time by "trying to perfect the perfect chocolate chip cookie recipe" and has almost achieved her goal. Luo's family consists of her 20 year old sister, her dog and cat, and her parents. She has a relatively tumultuous relationship with her cat, but quarantine has improved his attitude towards her. She usually works at Kumon, but she "hasn't worked in like 6 months because of the pandemic." At school, Luo participates in Mock Trial as a trial attorney, is the vice president of the Speech and Debate Club, and is the DPS editor of the Panther Prowler and has been on the staff for two years. She actually joined by accident last year, but returned this year because she saw the Prowler workroom as her second home. "Just being in an environment where everyone is so full of individuality and intense passion and this amalgamation of different people with such a wide variety of interests, I just love listening to everyone and being present in the staff."
Carter Castillo (11) // Features Editor, Graphic Artist, Online Editor, Copy Editor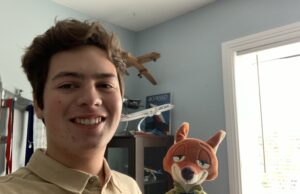 With a great passion for talking and politics, Carter Castillo, junior, is Speech and Debate club president as well as a member of the school's Mock Trial team. Castillo's enthusiasm came from "a place of love for speech and debate. I was really passionate about it…so I thought you know, we needed someone who's as passionate about it to run it." His interest has allowed him to enjoy keeping up with local politics and stay in touch with what is happening in the media. "I think I'm pretty active. I try to read the news like three times a day on Apple news just to see what's going on, and I'm also very active because of the Prowler." With this being his third year on the staff, Castillo is a copy editor, features editor, and graphic designer. "I saw [the Panther Prowler] as a way to get my voice out specifically on those local issues…I saw that as a really good way to actually influence and also report…because it's a balance of being objective but also those opinion pieces in editorials are a great way to deliver the voices of students to the community." Castillo's favorite part about high school "would probably be all the friends that I've made along the way." When he's not reading the news or drafting out a new article, Castillo enjoys gaming. "I like playing Minecraft, Skyrim's pretty fun as well. I also play Fire Emblem and Nintendo Switch," Castillo said.
Sarena Kabir (11) // News Editor, Online Editor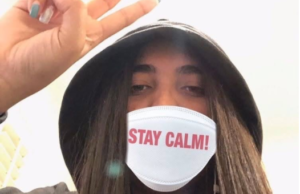 Introducing Sarena Kabir, junior, news editor extraordinaire. Her favorite color is blue and her favorite foods are a tie between Southeast Asian style and Italian. "Back in freshman year, for the first semester, I took Intro Journalism, and then I ended up really liking it. I guess I really wanted to investigate the journalism field. And then in the second semester, I got the lotto and I was invited so I joined," Sarena said. This is what led her to join the newspaper and this will be Kabir's third year running. Finding a favorite part of the paper is difficult for Kabir. "That's hard. Well, for me, I really like being able to collaborate with the people on the staff because, within the past two years being on here, I was able to make some really good friends and also be able to create bonds with a lot of people. And also being on the staff allows me to open up a lot more and talk to people that I wouldn't expect to be talking to when I interview people and learn about people's experiences," Kabir said.
Prasheetha Karthikeyan (11) // Sports Editor, Online Editor, Copy Editor, Graphic Artist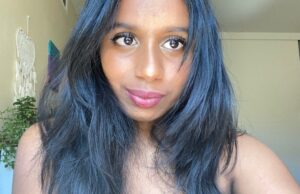 Prasheetha Karthikeyan, junior, spent her summer painting vivid depictions of plants and animals, and taking an influential class in environmental science. She is entering her third year on the Panther Prowler as a sports editor, copy editor, graphic artist and online editor. She balances school, extracurriculars, Prowler and being a writer in the HS Insider in the LA Times all throughout the year. Karthikeyan paints many objects in her free time including landscapes and flowers, and she is starting to paint animals and creatures. In school, her favorite subject is English. "I really like to write and I enjoy analyzing books," Karthikeyan said. Over the summer, Karthikeyan took an online AP environmental science course and loved it, so much so that she wants to major in environmental science in college. "[The] ecology aspect takes the most interesting aspects of bio, chem, and physics and joins them with politics and economics," Karthikeyan said. Environmental science popped out to Karthikeyan since it was unlike other sciences, including political and economic aspects instead of just focusing on the stone-hard science of it. Karthikeyan is also a black belt in karate and can't wait to go back to training once the lockdown restrictions are lifted and it is safer. 
Anna Johnson (11) // Entertainment Editor, Copy Editor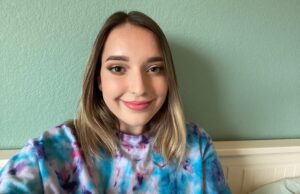 Anna Johnson, junior, joined Prowler last year following an inspiring summer writing camp. "Mostly we wrote short stories and creative writing, and that really helped me find my voice," Johnson said. She began exploring journalism last school year, when she took Michelle Saremi's's Intro to Journalism class. "I found that I really enjoyed writing articles and how they were concise," Johnson said. "I could cut all the fluff and commentary you have to do in normal essays, and just express your opinion clearly and concisely." In addition to writing for the Prowler, Johnson is head of the newspaper's Instagram management team and designs the entertainment section. Apart from Prowler, she is secretary for the Interact Club board. "Basically I'm going to help plan events for them," Johnson said. She also loves to bake, "It makes me mad, but in a good way… I like how I can get out all of my pent up aggression." Johnson has high hopes for this year academically and socially, even in quarantine. "This year with Prowler I hope to keep writing, but now that I'm an entertainment editor I want to help people who are new to find their voice and get through the ropes," Johnson said. Through thick and thin, Johnson always has a smile on her face and a passion for writing, "I have an outlet where someone can hear me. It can be tough sometimes, but at least I know I'm heard," Johnson said.
Abby Gorman (11) // Editorial Editor, Copy Editor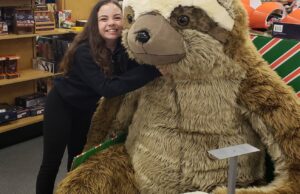 Abby Gorman, junior, was quite disappointed about this first semester being online. Gorman was excited to see her friends at school and be in her new classes but she's adjusting to this new year. Although she doesn't play any sports, she keeps herself busy through other activities such as FPYC, a nonprofit organization for teenagers to discuss political activism, as well as being a big fan of the outdoors. "Honestly I just love the beach and the mountains too, I think it's really nice to be out in nature. It's really calming," Gorman said. She also loves to work with kids and babysit, and has even worked at a preschool before. "I just think kids are fun to be around and they say the funniest things sometimes," Gorman said. Gorman enjoys embracing her artistic side and often paints and draws. "One thing I really want to get into is pottery, I know it's really random but…I just think it's really cool that people can do that." Even though she doesn't have her permit yet, she enjoys going on little trips throughout the days. "I like going on day trips where you drive somewhere and do something you wouldn't normally do," Gorman said. She enjoys the little spontaneous decisions in life.
Emma Schoors (11) // Opinion Editor, Copy Editor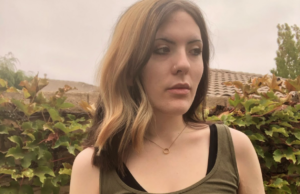 Emma Schoors, junior, enjoys sharing her love for music and politics though writing. Schoors has a large variety of hobbies including collecting antiques, going to the beach and playing bass guitar. She is also constantly listening to music, her favorite genres being rock and alternative. During her free time, you can find Schoors reading her favorite books, specifically about music history and boats. Schoors is fascinated by history and likes visiting museums to further her knowledge on the subject. Schoors explained that writing "is the path through which I convey my love for things I'm passionate about. If even one person skims an article I've written and takes something out of it, whether that be a new band to listen to or a new perspective on an issue, I know I've done it right." Schoors's favorite thing to write about is music because it allows her to "dig deep into a song's significance." Going on her third year of being on the Prowler staff, Schoors is most excited to write more opinion and political articles as well as participate in staff late nights.
Gwen Buchanan (11) // Backcover Editor, Copy Editor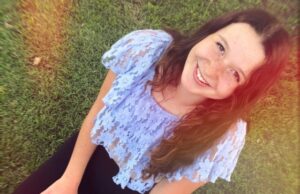 Gwen Buchanan, junior, has always been interested in stories. "Ever since I was little, I just liked writing and reading, and I was interested in learning journalism skills," she said. "I'd only really done creative writing and I wanted to expand." Buchanan recalled her experience taking NPHS's journalism class last year, "It just seemed like a really great opportunity." Though she enjoys designing pages and writing opinion articles, when it comes to being able to express her style and creativity, Buchanan's favorite articles to write are features. "I did get the opportunity to write a lot of features," she said. "I just think they're super important, especially in high school newspapers. It really focuses on the student body and what we're interested in…[a feature] focuses on one person, and individuality is just really important in high school." In her free time, she plays water polo, practices for the school's swim team, and writes short stories. Buchanan's favorite subject is English. "I think English is especially important because it allows people to express a voice and communicate with others…It's just like making an impact on the world, which I think is really neat," Buchanan said.
Dhruv Patel (10) // Ad Team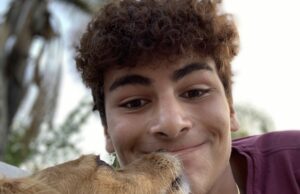 As a successful NPHS tennis athlete, Dhruv Patel, sophomore, kick-started his second year in high school winning the first round of a tennis competition. In addition to his outstanding athletic abilities, Patel is also heading into his first year on the Prowler staff, where he is a staff writer and member of the Ad Team. Patel joined the Panther Prowler in order to be a part of something regarding the school and the community. "I really want to… be more involved in the community and just find out more about other people and how their life is," Patel said. In the classroom, Patel's favorite subject is science. "It's just really interesting to me, how your body works [and] how everything is made out of atoms." However, his goals for the school year extend far beyond this subject. "I want to learn more, I'm doing [AP] Euro, and I want to see how I like Chem, and I'm taking a [computer science] class so I want to see how I like that." Looking to the future, Patel is sure that he wants to go to college, but is not completely set on what his major will be. "I think I want to be a doctor, but it may change," Patel said.
Allison Nguyen (10) // Staff Writer, Photographer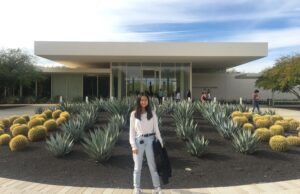 When you first look at Allison Nguyen, sophomore, chances are you would not even realize that you would be looking at a world class violinist and a top tier orator. Nguyen is a member of the Newbury Park Orchestra, and she describes her love for it by saying that she loves to meet "different people every year that have the same hobbies and interests as me." One of Nguyen's favorite aspects about being in orchestra is that "I don't stand out because we are all playing together so I can blend in." However, Nguyen is not afraid of taking a stand and being assertive during speech and debate tournaments. When Nguyen gets to the podium and begins her persuasive arguments, she somehow manages to overcome her fears. "I get really nervous when I am giving a speech because all of the attention is on me, but I overcome those fears and manage to give it my best when speaking," Nguyen said. The accomplishments of Nguyen are not only isolated to the Conejo Valley, as Nguyen has traveled all around the globe to places such as Canada and Vietnam. "I wanted to help spread news about different world events for school, [and I love] meeting new people, whether it's like different grade levels or different classes. Everyone's different and it's nice to meet new people," Nguyen said.
Hayden Meixner (9) // Staff Writer, Photographer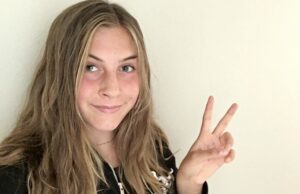 Hayden Meixner, freshman, is passionate about club volleyball and is ready to bring new perspectives into the Prowler. Meixner listens to a broad range of music and enjoys English class, as well as reading and writing for fun. She has also recently started learning ukulele. Coming into the Prowler this year, she is excited to meet and get to know new people, as she loves hanging out with her friends and socializing. Meixner is also interested in writing articles about a range of topics. "Writing is one of my favorite things to do, so when I found out that I could apply to be on the Prowler, I knew I needed to jump on the opportunity," Meixner said of her inspiration to join. The incoming member is sure to bring her love of volleyball, her friends and writing to the table at the Prowler.
Nandini Patro (9) // Staff Writer, Photographer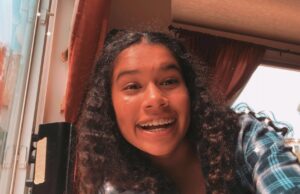 For Nandini Patro, freshman, the start of high school was highly anticipated. After attending Sycamore Canyon from kindergarten to eighth grade, she was excited to step outside of her circles. "I was with the same people for nine years," Patro said. "I'm a social person, I like to talk to people, so I was really looking forward to meeting new people and making new friends." Coming into high school, Patro is excited to be a part of the Speech and Debate team and the Mock Trial program, as well as continuing to pursue her prior interests, like piano and tennis. "I've played tennis since I was eight and competitively since a year and a half ago," Patro said. "For the piano, I've been taking merit-based classes since I was six." Patro has a love for music, with her recent obsession being the musical, Hamilton. "I have like every single song memorized, all 20,500 words," Patro said. In her free time, Patro enjoys going out with her friends, hiking, painting and watching Marvel movies.
Parker Bohl (9) // Staff Writer, Photographer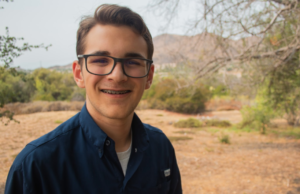 Parker Bohl, freshman, hopes to improve on his short films this year, combining his love of photography and writing into one creative outlet. "I feel like that might be an even better exercise, having to deal with not being able to have other actors, so I can get all of the bad ones out now so that once I am dealing with other people it will be better," Bohl joked. Bohl decided to join Prowler after he realized that journalism was another fun way to combine his love for photography and writing. "I joined Prowler because it seemed like what I said before about liking photography and writing, it kind of puts those two things together. There aren't that many things that do that, they are usually very separate." Having written articles himself in his free time, Bohl does not come without experience. Prowler is a place where he hopes he can continue this passion, but better his skill. "I really just like writing different things. Just in my free time on my own I would write articles with my friends at school sometimes last year. This is like that but I get credit for it, and there is a whole group of other people to help." Whether taking photos, writing articles, or publishing on his website, Bohl is chock-full of creativity. He may joke about his skills, but it is clear that they are great.
McGlauthon Fleming IV (9) // Staff Writer, Photographer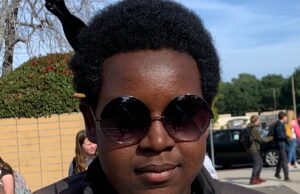 After his three years at Sequoia Middle School, McGlauthon Fleming IV, freshman, looked forward to having the whole high school experience. However, with school being virtual for now, he is unable to achieve the full experience. Fleming tends to write in his spare time. "I've always wanted to be a writer, and writing from my imagination is more of my passion, but I've always…  wanted to be a journalist and… I think being a journalist can help with writing from my imagination because it will help me with certain skills like flushing out characters, and getting straight to the point," Fleming said. Not only does he like the journalistic approach to writing, he has dabbled in other types of writing. "I've written multiple short stories, and I've written one in script form." On Prowler, he looks forward to writing articles as well.
Emerson Fuentes-Alabanza (9) // Staff Writer, Photographer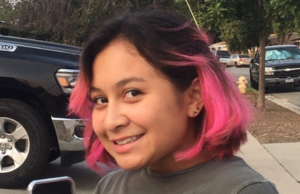 After learning new skills over summer break, Emmy Fuentes, freshman, is excited to jump into high school. One of these unique skills Fuentes learned was the art of pasta making. "It's pretty simple, I was surprised by that… I just saw a video on it and I kind of have always wondered how you make pasta." In addition to her interests in new cooking skills, Emmy aspires to work in the medical field as a doctor. "I just like the idea of being able to help, and I also really like science and biology," Fuentes said. As Fuentes gets ready for the new year, she hopes to try out lacrosse as a new sport. "Two of my friends play lacrosse and they say it's pretty fun, and we did a unit in P.E. last year for lacrosse so I thought it was pretty interesting," Fuentes said. With many opportunities to socialize, Fuentes is eager to meet new people (with social distancing practices, of course).  Fuentes thinks of herself as a very social person and if she could be any animal, she would be a crow. "They can fly and they are pretty smart too. They're also social, so I feel like I'd fit in good there," Fuentes said
Michelle Saremi // Adviser
Michelle Saremi, advisor to Panther Prowler for the 14th year, likes to relax in her free time with an aromatic mug of coffee while exploring a wide variety of literary material. "I really love historical fiction, and I used to read a lot of murder mysteries like Ken Follett, but they started getting kinda predictable," Saremi said. Other than fiction, Saremi also enjoys well-written biographies and journalistic nonfiction. When she's not delving into a new story, Saremi spends time at the beach with her family, reveling in the outside air. Though her daughter, freshly initiated into kindergarten, prefers the deluxe meal of mac & cheese with a side of ice cream, Saremi is partial to something with a far more complex flavor profile. "My favorite food is probably Thai food, or I love ramen bowls. I get tons of veggies in it and I make it a spicy miso broth. I love the eggs and bok choy in it." Before moving to Thousand Oaks, Saremi lived in Orange County, and despite having never advised a journalism class before, has embraced the task with fervor and fostered an excellent program at NPHS. Though distance learning comes with many obstacles, Saremi tackles them head on and believes that Prowler can still flourish this year.
---
Former Editors-in-Chief:
2019-2020: Emily Nagamoto & Aditya Vunnum
2018-2019: Clare Wang & Connor Keep
2017-2018: Lindsay Filgas & Caitlin Henderson
2016-2017: Victoria Juan & Nina Chiuchiarelli
2015-2016: Adrianna Robakowski & Shreya Chattopadhyay
2014-2015: Grace O'Toole & Courtney Brousseau
2013-2014: Cassie Stephenson & Patrick Rewers
2012-2013: Rachel Cross & John Dichirico
2011-2012: Sophie Li & Maia Laabs
2010-2011: Shannon Alavi & Melissa Han
2009-2010: Kylie Foo & Larisa Owechko
2008-2009: Katherine Light & Naveen Balan
2007-2008: Mark Alphonso & Katherine Light
Former Chief Photographers:
2019-2020: Rahul D'Souza
2018-2019: Emily Nagamoto
2017-2018: Megan Vlietstra
2016-2017: Caitlin Henderson
2015-2016: Samantha Meyers
2014-2015: Samantha Meyers