"Enola Holmes" brings forth a strong new female heroine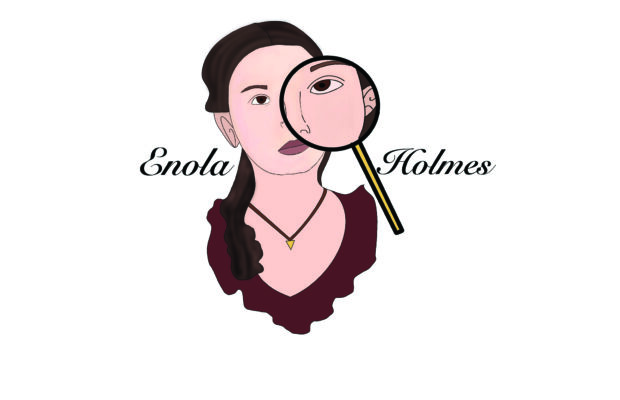 Most people know the famous duo of Detective Sherlock Holmes and Doctor John Watson. Since first appearing in a 1887 print "A Study in Scarlet" by Sir Arthur Conan Doyle, Holmes and Watson have since been the focus of many media projects, from books to movies and television shows. 
Adapted from the book series "The Enola Holmes Mysteries" by Nancy Springer, the new Netflix original film "Enola Holmes" tells the story of Sherlock's estranged sister Enola, played by Millie Bobby Brown. The film follows Enola's adventures on her search to find her mother who mysteriously vanished, leaving only a peculiar note. 
The young teen is then put in the care of her two older brothers Mycroft and Sherlock. When they meet with her, Mycroft says she is "a wild child" and intends to send her off to a boarding school for young ladies while he finds their mother with Sherlock. Enola then decides to run away to find her mother on her own. Her journey is spent evading Mycroft and Sherlock, accompanied by a young lord she met along the way, who has it out to kill him and Enola by association.
The movie shows a strong female heroine with a brilliant mind. It reflects characteristics of wit and fierceness in a woman, which are not often portrayed in period pieces of the late 1800's. Throughout the film, the young woman continually challenges gender norms of the time and shows that a woman can do anything a man is capable of. The story itself also focuses on women's suffrage and equal rights, which were a much more foriegn concept in the time period the story takes place. 
"Enola Holmes" is a fun movie with thrill, lots of adventure and a dash of suspense. It leaves the viewer with a new look at the classic characters while introducing a fresh, new feminist-oriented protagonist that young girls can look up to.