Farmer Boys fosters fresh food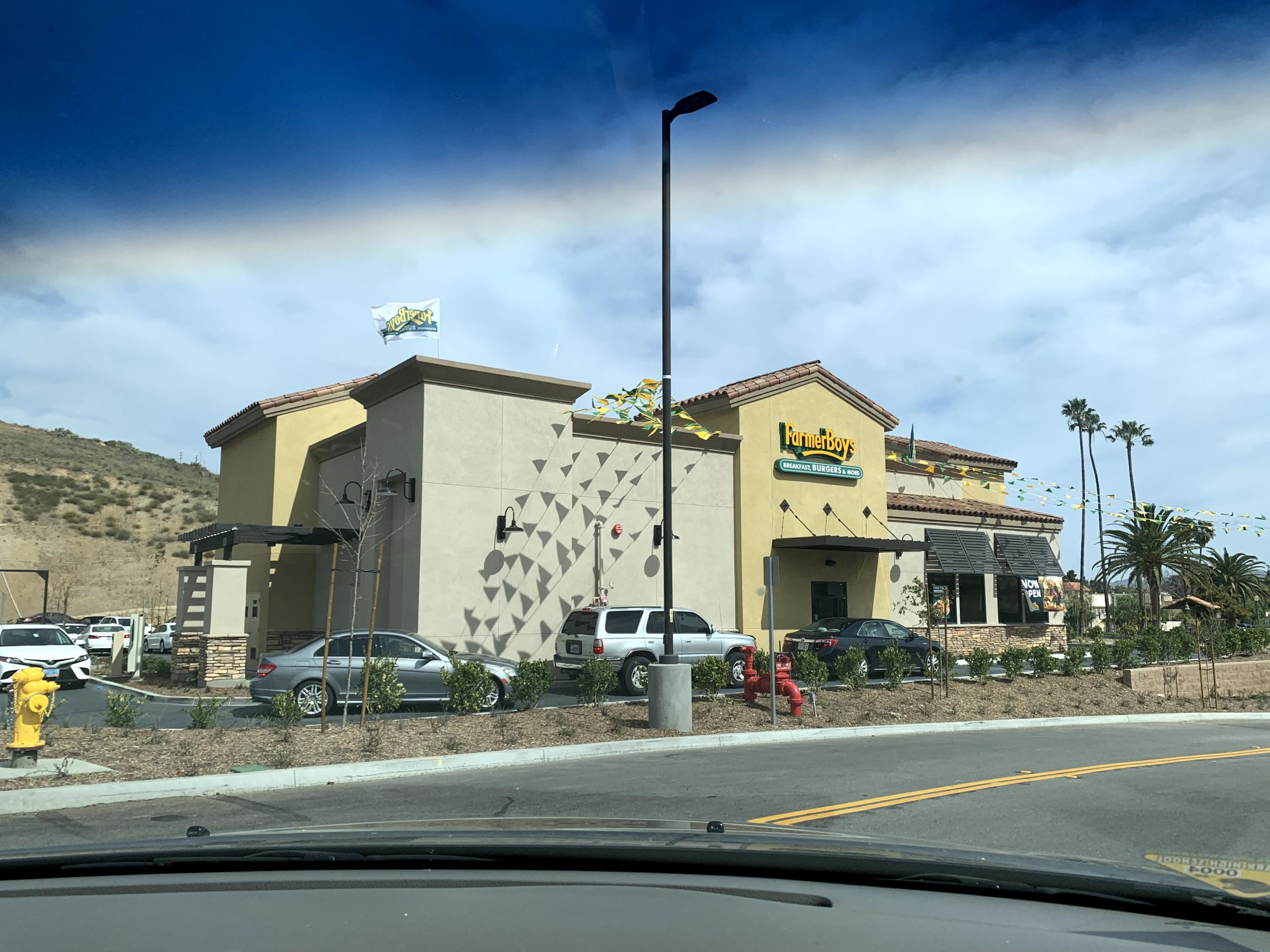 Growing up in Ventura County, I have always loved getting produce from the farmers market because of how fresh and healthy it was, coming right from the agriculture grown and immersed within our community. Health and nutrition are hard to balance with the vast majority of fast food chains, but luckily, Farmer Boys recently opened their doors.
Farmer Boys is a fast food chain that serves farm fresh produce and 100 percent USDA pure beef. It is so neat being able to buy meals, including breakfast, burgers and sandwiches that are made straight from Californian farms.
Walking into the restaurant gave me a nostalgic feeling of childhood. Living next to the farm fields, there were always tractors and colors of green everywhere I looked. 
I loved how the interior of the restaurant incorporated designs relating to farms because it reminded me of where I live and how special it is to be able to eat food "right out of my backyard."
The California BLT was a delicious lunch and satisfied my craving for a savory meal. The size was perfect and the balance of avocado, lettuce, tomato, bacon and sauce was just right. The presentation of this sandwich was neat and there was perfect separation between each of the items included.
This restaurant is convenient for those on-the-go because there is also a drive-thru. To my surprise, I observed the line of the drive-thru move quickly and after ordering, I received my food in a quick and timely manner. Farmer Boys has efficient and effective customer service and the employees were kind and friendly.
Compared to other fast food chains, Farmer Boys has higher quality products on their menu. Besides being a healthier option, this restaurant has significantly better quality meat, noticeable in how juicy and tender it was. Although I did not try how the meat tasted, observing the burgers sitting on the plates of many customers at the restaurant, the first thing that stood out was the thickness and dark color.
I enjoyed getting to experience the taste of California's farm fresh produce and encourage others to head on over to Farmer Boys. The service, staff and most importantly, food are all aspects of this chain that contribute to making it a wholesome and happy place to be. Farmer Boys will open your eyes to the agricultural industry and how you can fuel your body with healthy and fresh food straight from the heart of Ventura County.