Grace Chen adjusts to life home from college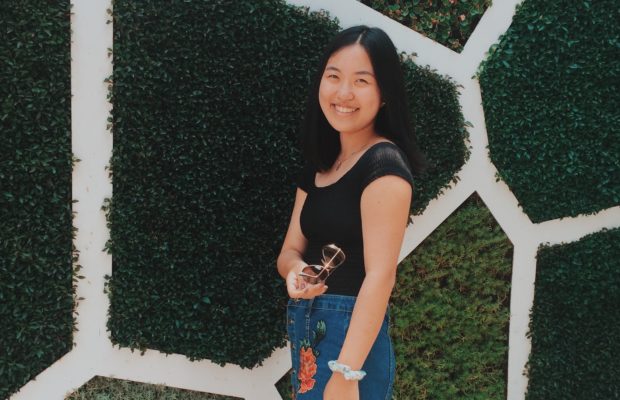 Nobody is left unaffected during a crisis, but the abrupt switch to online school for students has presented a difficult challenge. This uncertain time has left many students wondering how the remainder of the school year and beyond will go, including Grace Chen, a freshman at Vanderbilt University. 
Chen had just returned to school from spring break when she received the news that there was a confirmed case of COVID-19 on campus and the next three weeks of school would be online. "I booked my ticket back home for Wednesday morning," Chen said. "Right when I landed back home, I checked my email and saw that the rest of the year had been moved online." 
Since returning home, Chen has been adjusting to her day-to-day life in quarantine. "I haven't left my house for a little over two weeks," Chen said. "I honestly spend every minute of my time doing homework, rescheduling all my plans for the rest of the school year, and trying to find things productive to do this summer."
With how quickly events transpired, Chen was forced to cancel plans she had been looking forward to all year. "I'm heavily involved in music on campus and was looking forward to a lot of concerts and performances that myself and many of my friends had prepared all year long for," Chen said. "I also have a part-time job as well as volunteer at multiple places in Nashville, including the Vanderbilt Medical Center, and was really disappointed in having to cut those short."
Chen feels most sympathetic for the senior class at Vanderbilt since they don't get to graduate in their own year to celebrate their years of hard work. "Their commencement was moved to spring 2021, so they are graduating with the current juniors." Having made friends with some members of the senior class, Chen is upset that, "nobody really got to say goodbye properly," so she "most likely won't see them for years and years now."
Although these times are challenging, Chen recognizes the importance of following quarantine for the benefit of all. "It's for the greater good of the community and ourselves and I think it's just disrespectful not to follow shelter-in-place orders at a time like this," Chen said.