The government needs to do more to help unemployed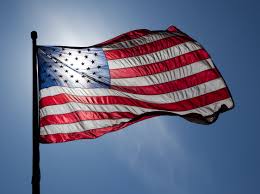 With the closure of nonessential businesses in over 30 states to prevent the spread of COVID-19, upwards of 6.6 million Americans have been forced to file for unemployment in just the last month alone. 
In an effort to compensate for this drastic increase in unemployment, the House of Representatives passed a coronavirus relief bill the morning of March 27, which was signed by President Trump later that day. The two trillion dollar bill aimed to help American workers, small businesses, and health care providers being affected by the crisis. 
One component of this bill that will most directly affect US citizens is the stimulus checks; one-time government payments that will average about $1,200 per adult. Although made with the needs of the people in mind, this bill falls tremendously short of what is necessary for a situation as dire as now. 
To put this into perspective, the average rent for a one-bedroom apartment in the US in 2019 was $1,216. This means that this check cannot even cover one month's rent payment, much less other necessities like utilities and groceries, for circumstances that are not showing any signs of stopping soon. 
The plan also comes with several constraints that could drastically affect the amount of payment received. For instance, parents are only eligible to receive $500 per child if they are ages 16 and under, which puts families with older children at a disadvantage.
Another restriction to note is regarding tax dependency. Regardless of whether the individual is an adult or a minor, anyone who is claimed as a dependent on their parent or guardian's tax returns cannot collect any payment. This puts the vast majority of college students under age 25 in a difficult situation, especially if they live away from home. 
With the ability to provide much more for its citizens, the United States' response was subpar in comparison to that of other first world countries. For instance, Canadian Prime Minister Justin Trudeau announced an income replacement fund on March 25 that would provide its citizens who have salary reductions with $2,000 a month, starting April 16. 
No government action in a crisis is flawless, but the coronavirus relief stimulus checks are an unacceptable response, especially considering the millions of working Americans who are living paycheck-to-paycheck. This bill was a negligent attempt at fixing a problem much larger than a one-time paycheck of $1,200.