Winter dance concert showcases talent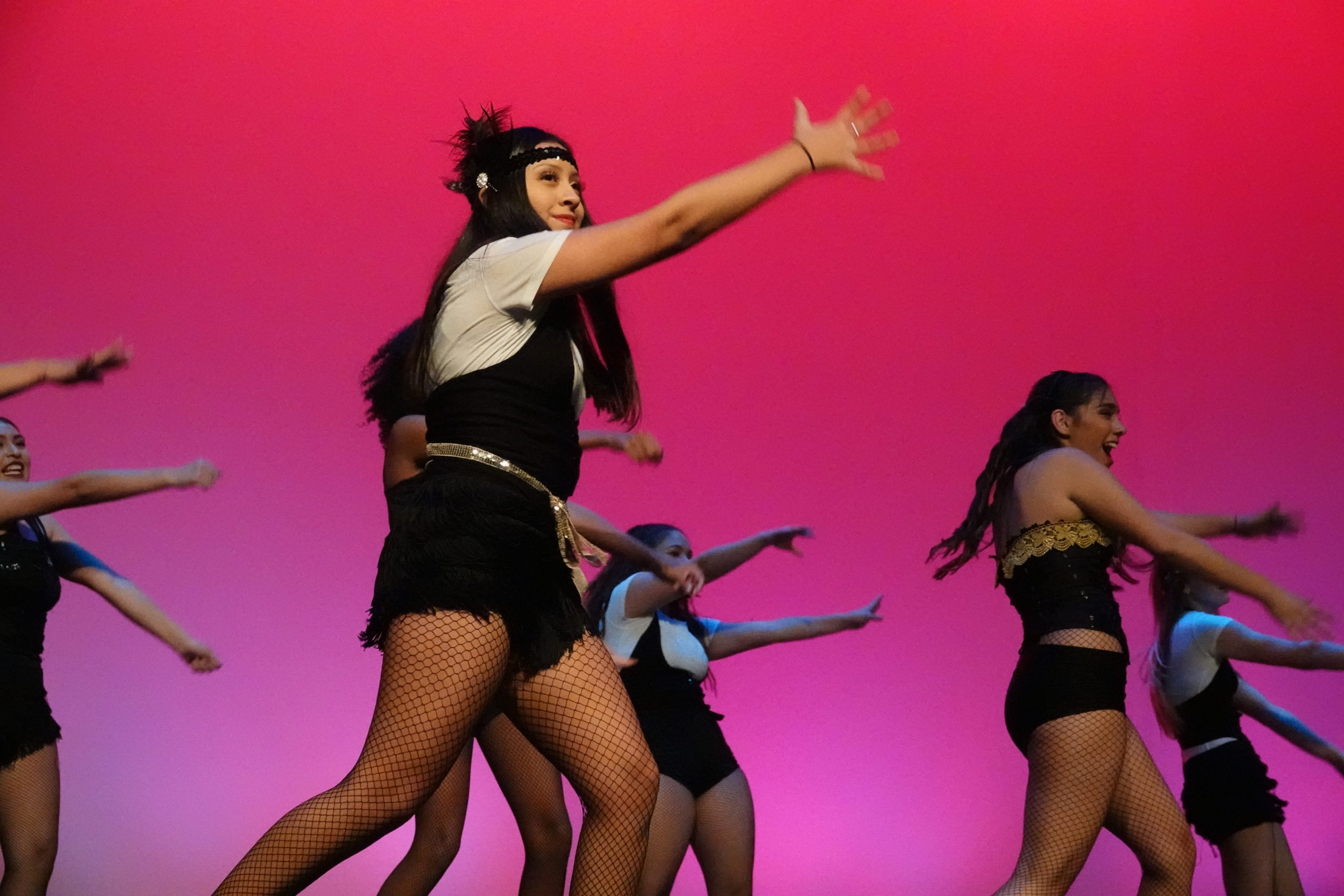 This years' winter dance concert, titled "Written in the Stars", ran from Dec. 12 to Dec. 14 and featured a variety of performances from student dancers of all experience levels. While the majority of the dance team and IB Dance students have several years of performing experience, this concert was the first time on stage for many of the Dance P.E. students.
Some of these performers, including Andrew Bray, sophomore, decided to take Dance P.E. as an opportunity to step outside of their comfort zone and try something new. "I started dancing freshman year and had very little experience to none when it came to dance and was genuinely unsure of myself when it came to my ability," Bray said. 
Being able to train two classes worth of students with minimal dance experience is no easy task. This was made possible through the efforts of dance team director Cameo Carolan as well as students with a preexisting passion and skill set for dance, including Annette Gonzales, sophomore.
"At the beginning, it was teaching a lot of people the basic steps of dance, which since I've been dancing for a while, I already know all of that," Gonzales said. "It was a long process but it was a lot of fun."
After months of intense preparation, the first night of the performance was an exhilarating and exciting experience for Rory Good, sophomore. "This was my first time performing and I was excited and a little nervous," Good said. "After the first couple dances, I started becoming less nervous."
Despite any initial anxieties, being a part of the dance concert was an unforgettable night for all, as Bray said, "Dance brings together strangers to create a family, which in turn create a better experience for us all."