Jackson Rice adapts to self isolation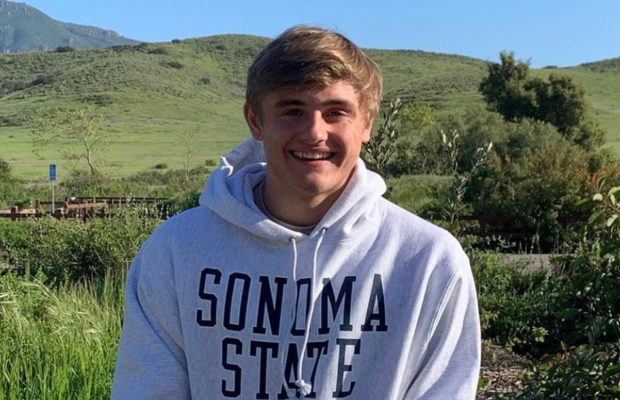 The second semester of the penultimate senior year of high school is traditionally about celebrating the upcoming completion of high school, with activities ranging from prom to simple social gatherings among friends. All of that has changed due to COVID-19, and a new announcement has closed all California schools for the remainder of the school year. Jackson Rice, senior, is one of the many impacted by this.
"I'm definitely really bummed out especially for my prom since that was the biggest thing I've wanted to do," Rice said. Along with the senior picnic and senior night trip to six flags, prom had been among the many school-sponsored senior activities canceled along with the school closure.
On any other normal day, Rice would behanging out with friends or working. However, due to the mandate of self-isolation, he does not know the next time he will do so.. "It makes me feel sad knowing that part of my life is now on a halt and won't continue for a very long time until this quarantine ends," Rice said.
Rice is also adjusting to the online distance learning schools have been implementing due to the campus closures. "It definitely felt weird from the start but now it is normal because most of my classes already are using Google Classroom," Rice said. "[Distance learning is] not too bad for me personally, but I know it's affecting my friends heavily since they have AP classes."
In the midst of this, Rice believes that there is good that has come out of this. "[I] have had time to relax more and more along with spending time with my family…especially with my dad and brother. We've had more time to work on projects such as our cars and talking about college," he said.
Even so, Rice is sorry for his fellow seniors who have been affected by the virus and believes that they deserve much more. "I wish that the college they go to be the best experiences of their life and [they] be able to walk at that graduation compared to high school."