President-elect Joe Biden creates his cabinet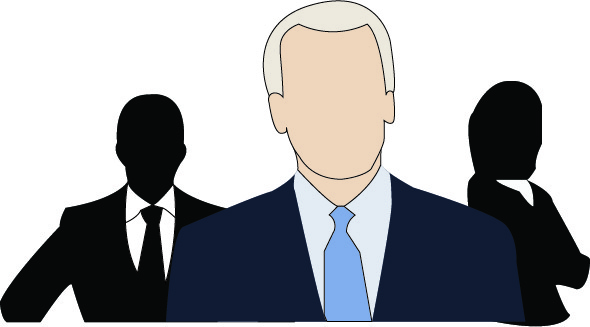 President-elect Joe Biden has begun to assemble his Cabinet officials, who will accompany Biden into the White House when he is sworn into presidency in January 2021. Biden has begun to name a few positions, and plans to release more as January approaches. 
Biden has chosen Ron Klain and Jennifer O'Malley Dillon for chief and deputy chief of staff, respectively. Klain is an attorney and he and Biden have worked together on numerous occasions. He oversaw the White House response to the Ebola epidemic in 2014 and was the chief of staff for Biden and Al Gore during the Obama and Clinton administrations. Dillon was Biden's campaign manager and was also the deputy campaign manager for former Pres. Obama's reelection campaign. She is also a former executive director of the Democratic National Committee. 
Biden also named the offices for director of public engagement along with the director of intergovernmental affairs. The director of public engagement and Biden's senior advisor will be Cedric Richmond, a Democratic representative for Louisiana's 2nd district and a co-chair for Biden's campaign. Richmond served on multiple committees and worked on criminal justice reform legislation and is set to be the highest-ranking Black aide to the President-elect. The director of intergovernmental affairs will be Julie Chávez Rodriguez, who worked as Biden's deputy campaign manager. Prior to that, she was national political director for Vice President-elect Kamala Harris' presidential bid. Rodriguez also had a senior role on the White House's public engagement team during Obama's term.
The senior adviser and counselor in Biden's cabinet were also named, the senior adviser being Mike Donilon and the counselor being Steve Ricchetti. Donilon is an attorney, and has been an advisor and consultant to Biden since 1981. He also acted as Biden's chief strategist during his campaign and Biden's counselor during the Obama administration. Ricchetti, a political aide, acted as Biden's second chief of staff during the Obama Administration. Richetti also was the deputy chief of staff for Operations during former Pres. Bill Clinton's presidency.